Child and Family Support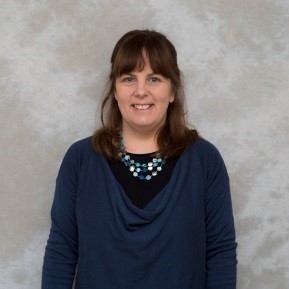 Anna Biddlecombe, Child and Family Support Worker
Working together to support children and their families our Child and Family Support Worker, Anna Biddlecombe is available to meet with parents/carers by appointment.
Anna's aim is to support families and encourage all children to enjoy school and feel happy and secure.
Anna can help…
Children who are experiencing difficult times or who are withdrawn or anxious

Parents/carers experiencing difficulties with their child's behaviour

Families who are reacting to change, such as parental separation or bereavement

Parents/carers whose children are reluctant to attend school or who have been excluded

Parents/carers who may need support on a wide range of issues or difficulties impacting on their family life e.g. illness, domestic violence, disability, financial difficulties

Provide information on Young Carers and run a group for Young Carers in school

Run Parenting Puzzle Nurture Programme for parents
She can also…
Support you at school meetings

Help you find your way through the education system

Guide you towards other sources of help, advice and support

Provide information on support groups for parents/carers
Parents/carers, teachers and children can ask for Anna's involvement at St John's. With your consent she will explore the difficulties your child or family is experiencing and together, try to find the best way forward. Anna works closely with Julie Green (Emotional Literacy Support Assistant) and may refer children to have group or 1:1 sessions with her.
Please note that Anna works on a part-time basis and will respond to you as soon as she can. If you would like to contact Anna, please speak to the School Office or complete the contact form at the bottom of this page.
Useful Documents
The Harbour at St John's - a guide for parents and carers
Emotional Literacy Support Assistant (ELSA) - a guide for parents and carers
Growth Mindset - a guide for parents
Useful Links
General advice on a range of subjects
http://www.familylives.org.uk/advice
https://www.careforthefamily.org.uk/family-life/parent-support
Anxiety in children
http://www.nhs.uk/Conditions/stress-anxiety-depression/Pages/anxiety-in-children.aspx
Managing anger in children
http://www.nhs.uk/Conditions/stress-anxiety-depression/Pages/dealing-with-angry-child.aspx