Child and Family Support
Working together to support children and their families our Child and Family Support Worker, Alaina Tabern is available to meet with parents/carers.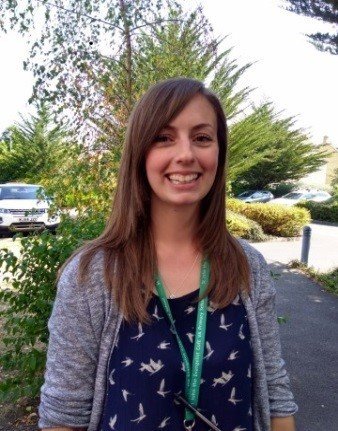 Alaina's aim is to support families and encourage all children to enjoy school and feel happy and secure by forging a strong link between home and school.
Alaina is also leading the Well-being Award in conjunction with Mrs. Mulder and is open to any input that parents and families want to give throughout the process of the school achieving this award.
She can help…
Children who are experiencing difficult times or who are withdrawn or anxious
Parents/carers experiencing difficulties with their child's behaviour
Families who are reacting to change, such as parental separation or bereavement
Parents/carers whose children are reluctant to attend school or who have been exclude
Parents/carers who may need support on a wide range of issues or difficulties impacting on their family life e.g. illness, domestic violence, disability, financial difficulties
Provide information on Young Carers and run a group for Young Carers in school
Run the Family Links Parent Group.
She can also…
Support you at school meetings
Help you find your way through the education system
Guide you towards other sources of help, advice and support
Provide information on support groups for parents/carers.
Parents/carers, teachers and children can ask for Alaina's involvement at school. With your consent she will explore the difficulties your child or family is experiencing and together, try to find the best way forward. Alaina works closely with Julie Green (Emotional Literacy Support Assistant) and may refer children to have group or 1:1 sessions with her. Please note that Alaina works on a part-time basis and will respond to you as soon as she can.
Support for Service children and their families
The Service Families lead at St John's is Alaina Tabern. Alaina, who is a from a Service family, is aware of the support needed for families particularly in times of transition, deployment or at difficult times. Her role is to be an advocate for the children from service families across the school and provide guidance to parents on where to find external support.
Alaina runs the Eagles club once a week in which she provides children with the opportunity to talk to each other whilst doing activities such as writing blueys, creating artwork and learning about the different roles within the forces. Pupils who attend the Eagles club also contribute to organising whole school events or topic days such as Armed Forces Day. Members of the club are Forces and Well-being champions who talk to the other children across the school about the services and also look out for the well-being of other pupils. These champions meet regularly throughout the year to contribute their ideas for how the school can better support pupils from service families. If you are a service family and you feel that you or your child would benefit from additional support please speak to Alaina (via the school office) who will contact you to arrange a time to talk.
Useful Documents
Pastoral Team Information Leaflet
The Harbour at St John's - a guide for parents and carers
Emotional Literacy Support Assistant (ELSA) - a guide for parents and carers
Well-being Leaflet 2019 - 2020
Attendance Guidance 2020 - 2021
Growth Mindset - a guide for parents
Useful Links
General advice on a range of subjects
http://www.familylives.org.uk/advice
https://www.careforthefamily.org.uk/family-life/parent-support
Anxiety in children
http://www.nhs.uk/Conditions/stress-anxiety-depression/Pages/anxiety-in-children.aspx
Managing anger in children
http://www.nhs.uk/Conditions/stress-anxiety-depression/Pages/dealing-with-angry-child.aspx