School Meals
School Dinners
School meals are cooked on site by Dolce - School Catering. All meals are pre-ordered online using the Schoolgrid (Live Kitchen) school meals management system, this includes Free School Meals and Universal Infant Free School meals. The system also allows parents to add allergens to pupil records.
Meals must be pre-ordered before 8.45am on the day of the meal, where possible meals should be pre-ordered in advance. Children who show as not pre-ordered on the system at lunchtime will be served a jacket potato
The school meal menu changes every 3 weeks and can be seen by logging in to the Schoolgrid (previously Live Kitchen) school meals management system. An example menu can be seen below.
All pupils in Reception and Years 1 and 2 are now entitled to Universal Free School Meals. For pupils in Years 3 and above who are not in receipt of Free School Meals, the cost of a school meal is £2.30 per meal.
To pre-order meals you must have an account with SchoolGrid (previously Live Kitchen). The school will register new pupils and parents with SchoolGrid (previously Live Kitchen) and you will then receive an email inviting you to sign up to the system.
Dolce School Catering - manage all matters relating to school meals including but not limited to meal standards, meal complaints, payments/refunds etc. Please contact them by email or by phone:
01942 707709
SchoolGrid (online ordering/payment system) - for help using the SchoolGrid system please contact SchoolGrid Support on 01506 300310
Parents can pre-order and pay for school meals clicking on this logo: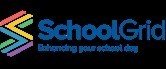 There is also a link for this on the Home Page under LINKS.
Should you feel that you are entitled to Free School Meals, please complete the application form below and return to the school office. Please complete the form even if your child is receiving Universal Infant Free School Meals as St John's receives additional pupil funding for those entitled to Free School Meals.
Click to download: Free School Meal Registration Form
Packed Lunches
The school operates a healthy eating policy. We ask that parents provide their children with a balanced lunch, if children are not having a school dinner.
We are often asked to clarify what children can and cannot have in their lunchbox:
Children can have a small sweet treat such as a slice of cake or cake bar, biscuit based chocolate bar (Penguin, Twix, Club, etc) or biscuit.
Children should not have fizzy drinks, chocolate mouse and liquid chocolate desserts e.g. Cadbury's Pots of Joy, sweets, solid chocolate bars or bars that are not biscuit based e.g. Freddos bars, Mars bars, Caramel bars, Crunchies, etc.